Google My Business combines the functionalities of several of Google's patent
applications to deliver online reputation management for businesses. These include
Google Maps, Analytics, Adwords, and Google+. Using these tools properly, you can
make it reasonably easy for people to find your business and increase your
conversions.
Creating a proper business listing is the first step towards creating a high ranking
local presence. If you are already running a business, you might find yourself in the
Google Business Directory. You can claim the business, add relevant information,
and start managing your online presence.
However, if you are a new business, you need to set up your My Business Listing
properly. Your business must have a physical address. Only then you will become
eligible for registration.
 Finding and Adding Your Enterprise on Google My Business
It is a reasonably straightforward process. You should keep your necessary business
information handy before proceeding.
#1 Open Google My Business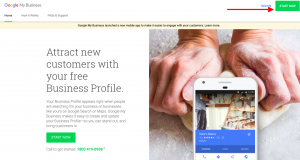 Click on "Start Now," on the top right corner of the screen..
A search bar will open.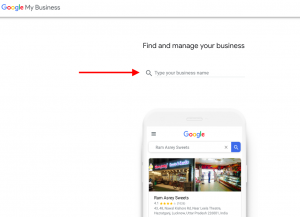 #2 Find your business using the search bar
From here it can go two ways.
First, you get your listing in the directory. You can claim the listing. These are mostly
valid for established and verified businesses. You add any missing information, and
your work is done.
If your business doesn't appear in search, then you need to add it.
#3 Add Your Business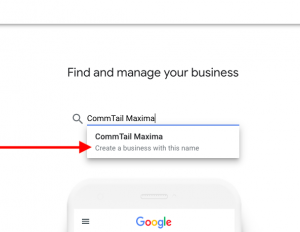 Click on "Create a Business with this name" After this, the process is
straightforward. You need to add basic information like address and website.
Make sure that you maintain an ideal format:
Name
Address
Phone Number
It will become your default address on the internet, and therefore, consistency is
essential.
While answering questions, give accurate information. The more specific and precise
it is, Google will be able to classify your business that correctly. It will help your local SEO and boost rankings and visibility.
#4 Select the appropriate business category
After you have completed filling most of the information, the form will close with the
category drop-down menu. It would be best if you chose the category wisely. It will
decide what kind of search queries your business becomes the answer
for!
In the menu, you will find relevant keywords for different types of businesses. Select the keyword that best matches your business. Once you are verified, you can add more categories. This happens after a while.
#5 Verify Your Business using Google PIN
It is the penultimate and critical step for registering your business on Google My
Business. Your address verification is an essential KYC point for Google.
Usually, it is done when Google sends a postcard with a PIN to the address you have mentioned. It might take a couple of weeks.
Sometimes, luck can shower down on you in the form of telephonic of SMS delivery
of PIN. Take that option as it means instant verification.
When you get the PIN, enter the same without any delay. You get 30 days to enter
your PIN. Many times, postal deliveries can get stuck, and you may end up repeating
the process multiple time. Therefore, once you have requested the pin, keep a tab on
your mail.
#6 Create a profile on Google+
Many marketers ignore this step. However, we have noticed that adding a Google+
profile increases overall optimization and helps your local rankings. It adds to your
listing visibility.
—
That's it. You're done. Google My Business has made it extremely for businesses to use the internet for better results. It's time you got on the wagon and reaped the most out of it!